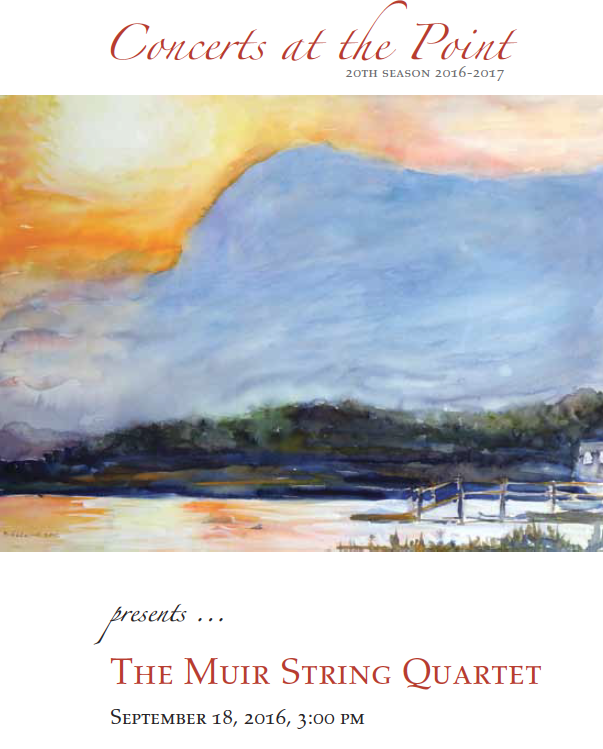 1912 MAIN ROAD, WESTPORT POINT, MASSACHUSETTS
About the image on the cover
The image on the cover is of a watercolor painting "West Branch," 2016 by Vidar Haaland. Mr. Haaland studied watercolor with Barbara Besson in Rhode Island from 1975-1980. He then completed a program of studies at Lyme Academy of Art in Old Lyme, Connecticutt from 1987-1997, concentrating on painting and furthering his study of watercolor with David Dewey.
Vidar and his wife, Betsey Lamonte Haaland, maintain studios at 1991 Main Road, Westport Point, Ma. The studios are open by appointment 860-235-0782 or 508-636-1902. More of their work can be viewed on their website www.haalandia.com.
We chose this painting for its freshness and appreciation of the natural world, so like the Dvorak Quartet in F Major, Op. 96 — "American" to be played as the second half of this concert program.
…
This concert is underwritten in part by grants from
the Grimshaw Gudewicz Charitable Foundation
and by gifts from our generous audience members
and business supporters.
Save
Save
Save
Save
Save
Save